Industry
Machine Tools (Automation / equipment)
GOODWAY x King One Design
This is not the first time working with Goodway. Together with Awea, EXTRON, and Goodway, three companies participated in TIMTOS and presented a wonderful booth with King One Design. (Check our last design with Goodway: 2018 TMTS)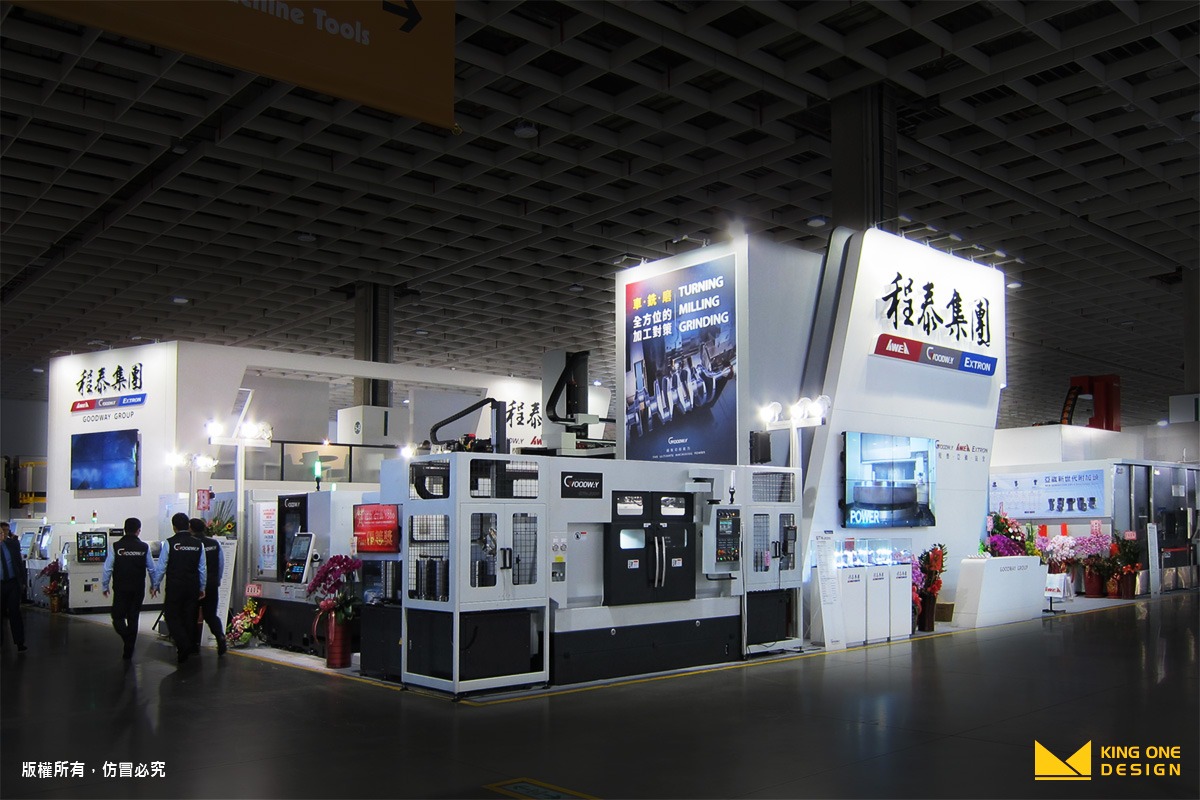 You didn't have to look for Goodway's booth because it was too magnificent to miss. Over 4-meter tall fascia wall served as a beacon, and the brightest light was the well-carved back-lit 3D Logo, radiating and attracting visitors' attention effortlessly.
Hiding on the back of the booth situated a 2-floor structure. The first floor was designed as "Smart Area" demonstrating the devices with big data analysis system. The second floor was a comfortable meeting area with an open view of the whole booth. Besides, "Food First!" On the second floor, the snack bar offered delicious finger food to fulfill the buyers' and visitors' appetites. While the food went through the throat smoothly, I guess the negotiation would go through in the same way!
The overall design style was modern and simple, and the structural outlines were on point! The corners of the fascia walls were in T-shaped design and the sharpness was replaced by smooth curves. Despite of the masculinity of machine tools, it still created the possibility of co-existence with elegance!